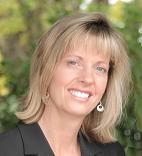 Having a long list of titles and accomplishments behind one's name does not necessarily a good Realtor make. With nearly 20 years of experience dealing with hundreds of clients, I have found that most everyone has the same basic expectations when it comes to working with a real estate professional. They want someone who cares, someone who listens and puts the interests of their clients ahead of their own. Someone who KNOWS the current market inside and out and is willing to go the extra mile to make a deal work. Someone who isn't too busy to answer the phone or return phone calls or emails. Someone who is honest, someone who can be trusted.
Building life-long relationships with satisfied clients is both my goal and a reality that I have achieved. Real estate is first and foremost a service business and without offering the very best service possible, no one in my opinion can claim to be successful.
NOW A LITTLE BIT ABOUT ME….
I am a California native who has been working in the field of Real Estate since 1989. I began my career as an assistant working for a highly successful agent in the Orange County area. In 1998 I struck out on my own with Coldwell Banker in Mission Viejo. Within 6 months I became the top-listing agent in my office of over 120 agents. When my family and I moved to Northern California in 2000 I began working for Coldwell Banker in Santa Rosa and once again rose to the top of my company, earning some the most highly valued awards in the real estate industry. As a resident of Placer County, I am currently working with the Coldwell Banker office in Roseville/Granite Bay and am learning all I can about this wonderful area I call home. My goal is to insure that all of my clients have the best the real estate experience possible by staying on top of current real estate trends, interest rates and the economy in general. Over the last 8 years I have been a top producer in my company, consistently ranking in the top 7% of over 126,000 Coldwell Banker agents nationwide. But my real joy is having the opportunity to work with so many wonderful people throughout the years, many of whom are still my clients and friends today. My real passion is providing excellent customer service and making sure that my clients are well informed and cared for throughout the entire real estate process. I am married and have 3 sons. I enjoy all kinds of outdoor sports, gardening and reading good books. Here is a list of my most recent titles and accomplishments.
Member of the National Association of Realtors

Member of the California Association of Realtors

Member of the Placer County Association of Realtors

Member of the Coldwell Banker International President's Circle

Ranked in the top 7% of over 126,000 Real Estate Professionals Nationwide

Featured in the top 100 list of Coldwell Banker Northern California Realtors

Certified Previews International Luxury Property Specialist

Certified Relocation Specialist

Certified Agent Advantage Specialist

Accredited Staging Professional

Country Property Certified